Engineered Power Quality Systems, Parts & Service
Industrial critical and emergency backup power conversion equipment and systems
Battery Charger/Rectifiers, DC UPS Systems
Uninterruptible Power Supply, AC UPS Systems
Industrial Stationary Batteries – VRLA Lead-Acid, VRLA Tubular OPzV, Flooded/Vented Lead-Acid OPzS
Battery Racks/Stands & Cabinets – standard, seismic, vertical & horizontal configurations, different cabinet protection ratings, and ventilation options
Distribution Panelboards – Integrated or standalone
About Us
At CPI Service our main focus is to support the legacy equipment manufactured by Custom Power Inc. (CPI) and Custom Power Ltd. (CPL). We are dedicated to providing Technical Assistance and Spare Parts for equipment such as the legacy Battery Chargers, Inverters, and UPS Systems built by Custom Power (CPI/CPL) as BCF, SBC, IV, KCP, KNT, and KWNT series units.
Technical Assistance Field Services
Parts and Value-Added Assemblies
Technical Assistance Field Services
The service assistance we provide at CPI Service is tailored for customer, project, and site-specific requirements. We provide support with highly experienced professionals as well as the latest technologies that allow customers to maintain their productivity and equipment.
Our professionals are readily available to provide several forms of support:
Field (on-site) services:
Supervision of Installation
Commissioning and Start up
Preventative/Planned Maintenance
Corrective/Unplanned Maintenance Repair
Equipment Retrofit and Upgrades
Operator and Maintenance Training
Testing: Functional check, Performance analysis, Battery capacity & autonomy testing
In house services:
PC Boards Reconditioning (model specific)
Equipment Reconditioning, Retrofit, and Upgrades
Parts and Value-Added Assemblies
At CPI Service, we can help you with value-added assembly on new, and existing product lines, and your spare parts needs to ensure the correct functioning of your equipment. The parts and assemblies are built to order however we do carry the most common spare parts in stock in our facility in Houston Texas. Our equipment and spare parts come with a limited warranty and will be shipped directly to your site for immediate installation.

Our improved control cards emulate the functions of PCBs such as C-140, C-155, C-161, C-163, C-179, C-230, C-249, C-426, C-449 and others. These PCB control boards have been designed using microprocessors as an improvement to analog technology used in the past.

Help us save you time by providing the following:
Equipment Serial Number
Model Number
The problem you are having with the equipment
We are proud to deliver our products and solutions beyond your expectations.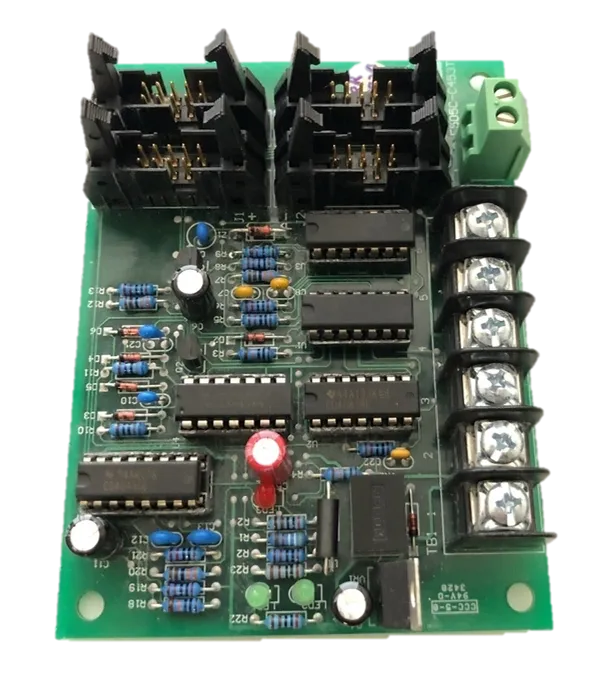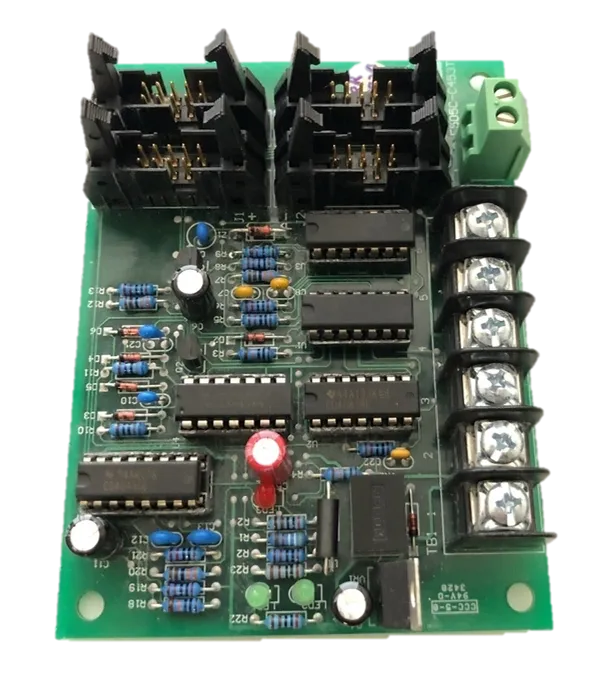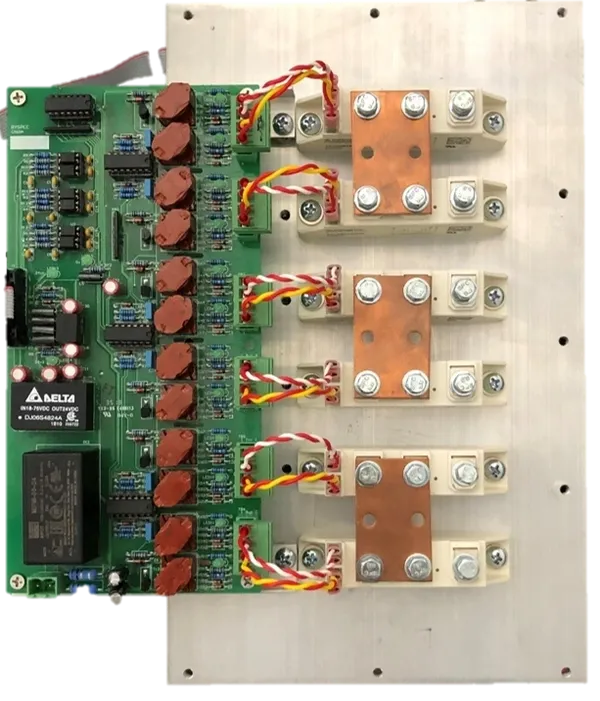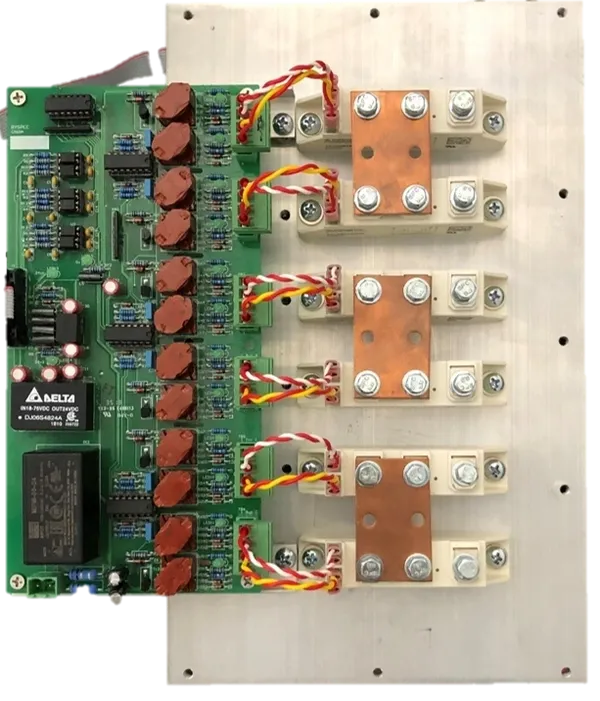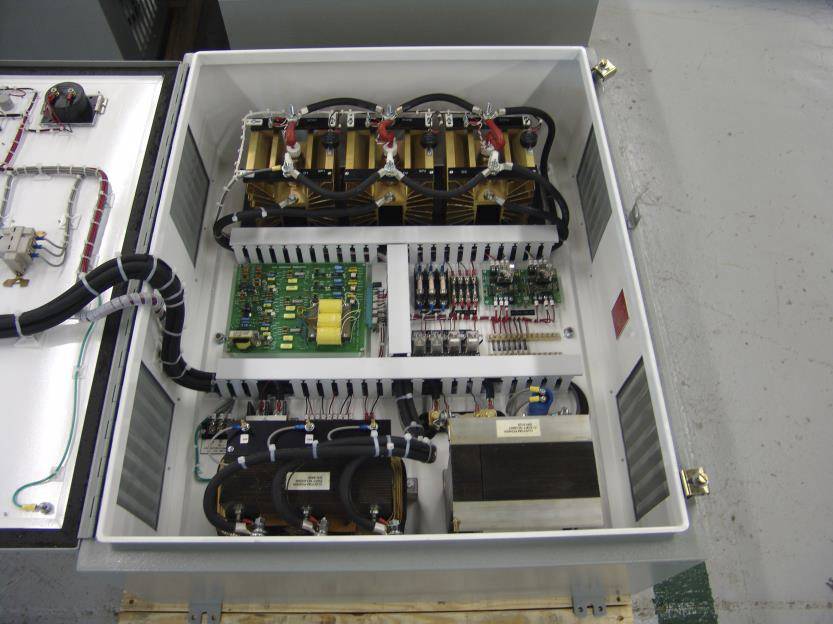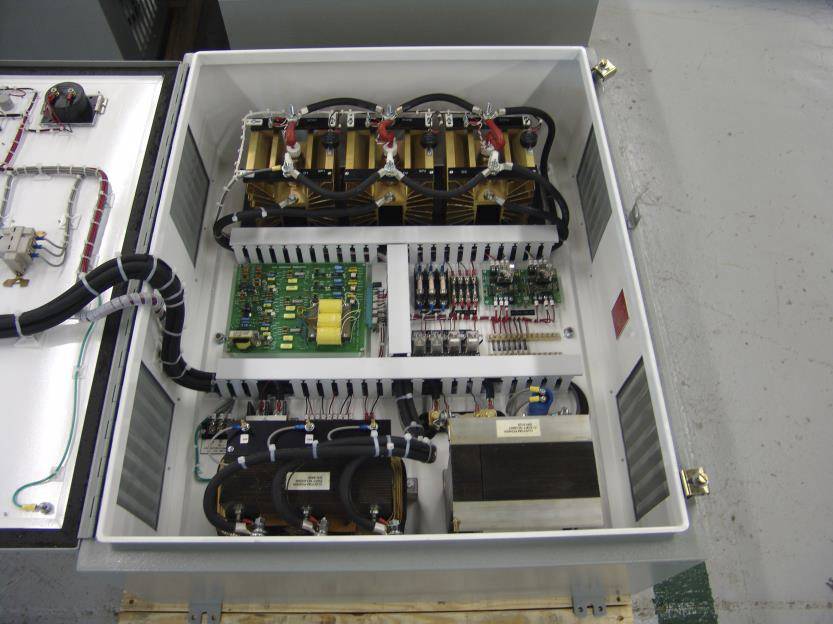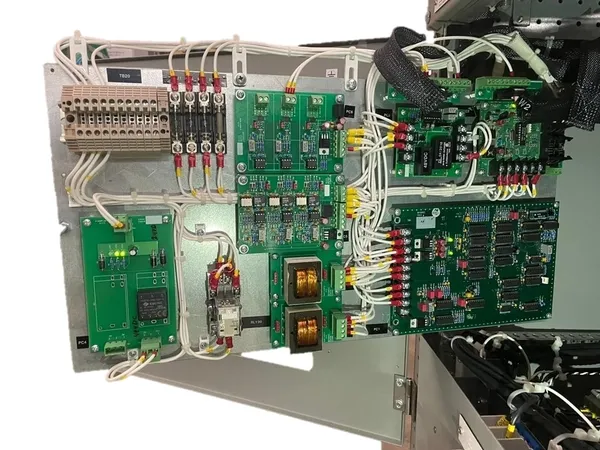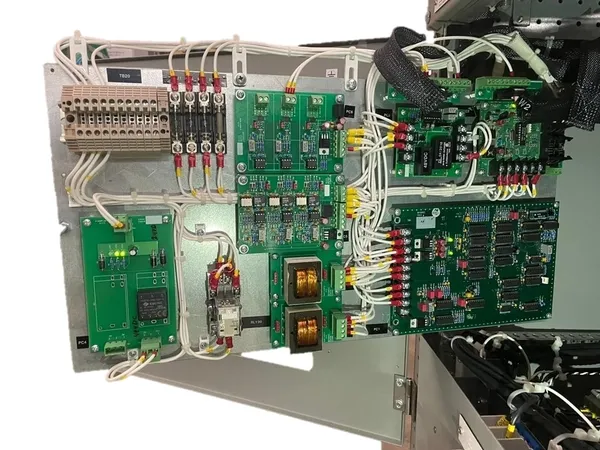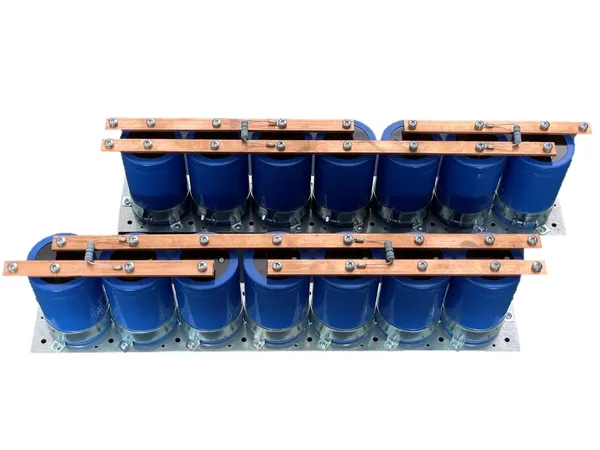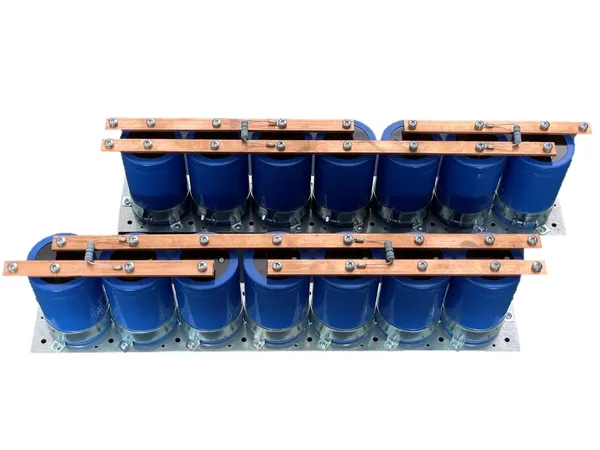 USCG-Custom-Power-Chargers
Engineering Support
Need help finding the correct equipment? New installations system design consulting, when planning a new project, troubleshooting a problem, or assessing an existing system. Our engineers have the experience and expertise to help design tailor-made solutions – capacity sizing, ratings, protection devices, redundancy configurations, etc. We will be happy to be of assistance.
Equipment
Lease and Rentals
Long term, and short-term industrial equipment rental and lease solutions to keep your facility up and running:
Battery Charger/Rectifiers, DC UPS Systems
Uninterruptible Power Supply, AC UPS Systems
AC and DC Load Banks for loads and capacity testing
Cell Voltage and Resistance Testers
Magnetics Solutions
Control, Automation, LV distribution, Isolation, Regulation; Transformers, Reactors, Filters, Inductor Chokes, Harmonic mitigation (6/12/18/24 pulses). Custom designed, and build to order 10VA to 5MVA, dry-type, varnish impregnated magnetics.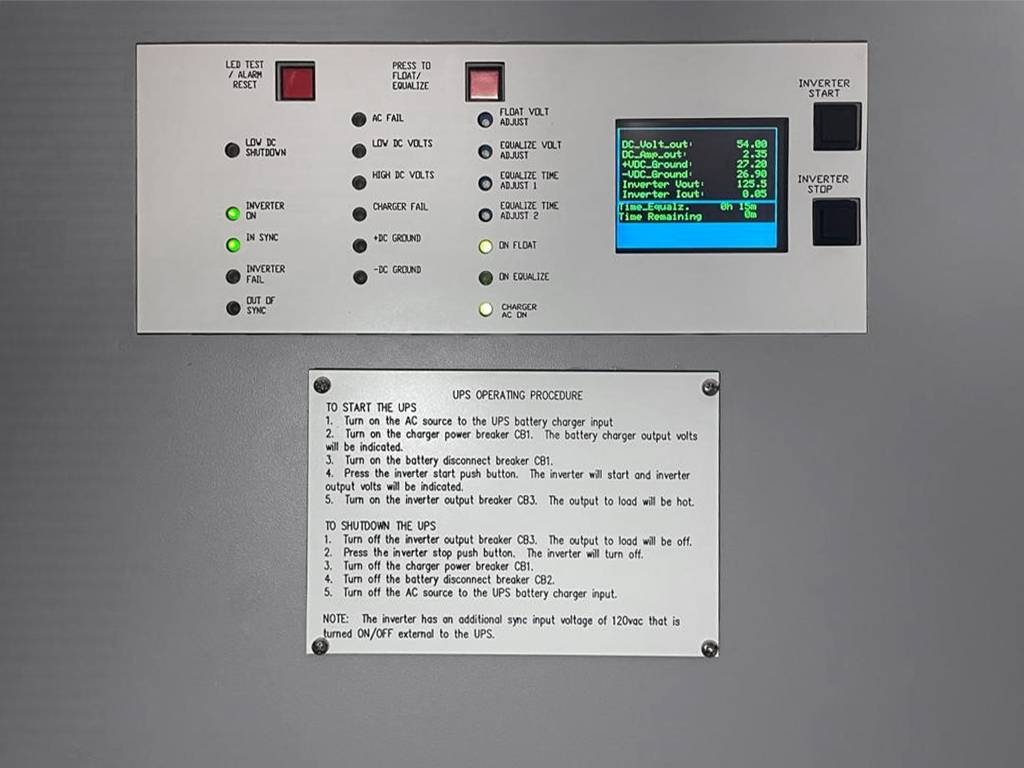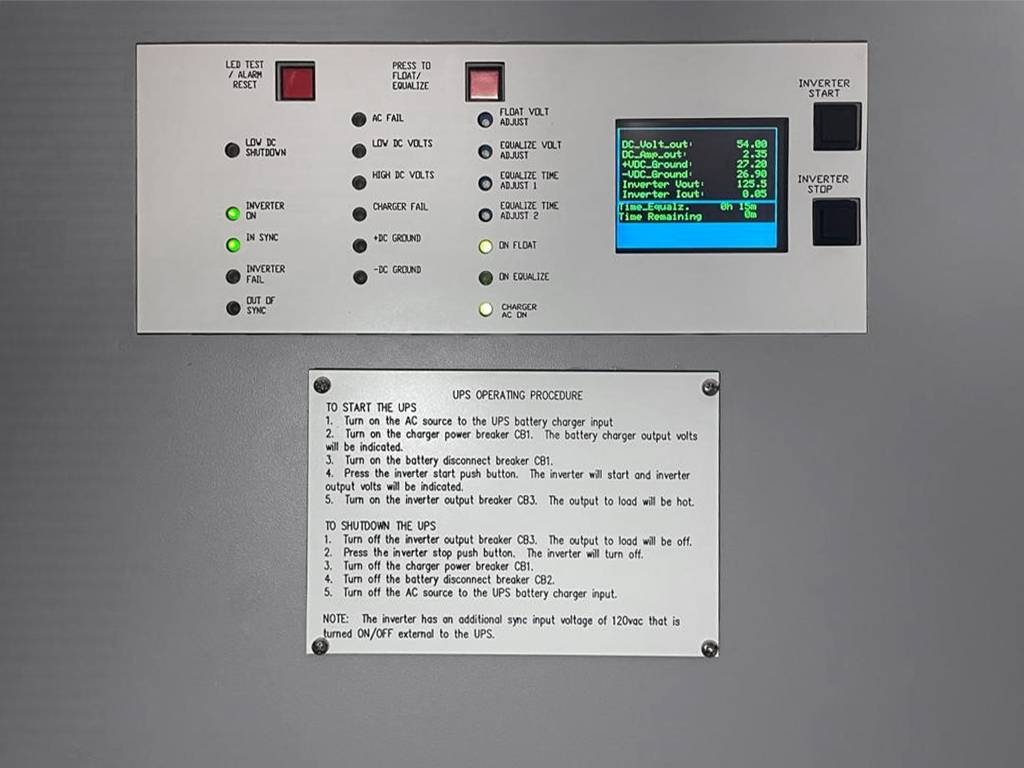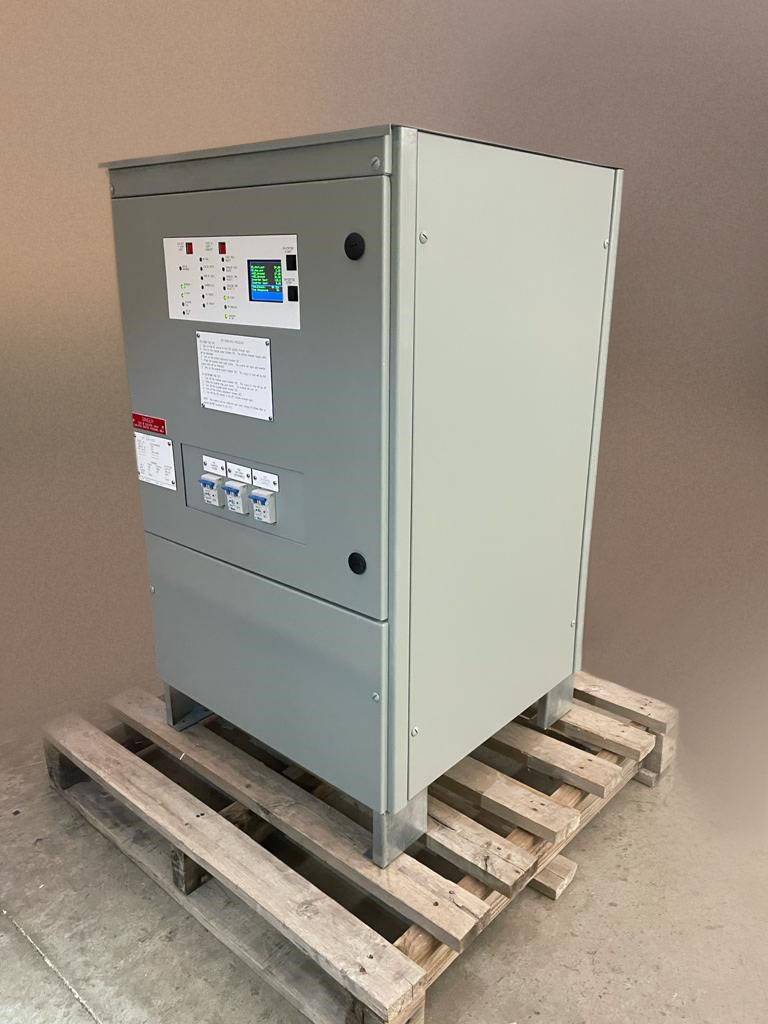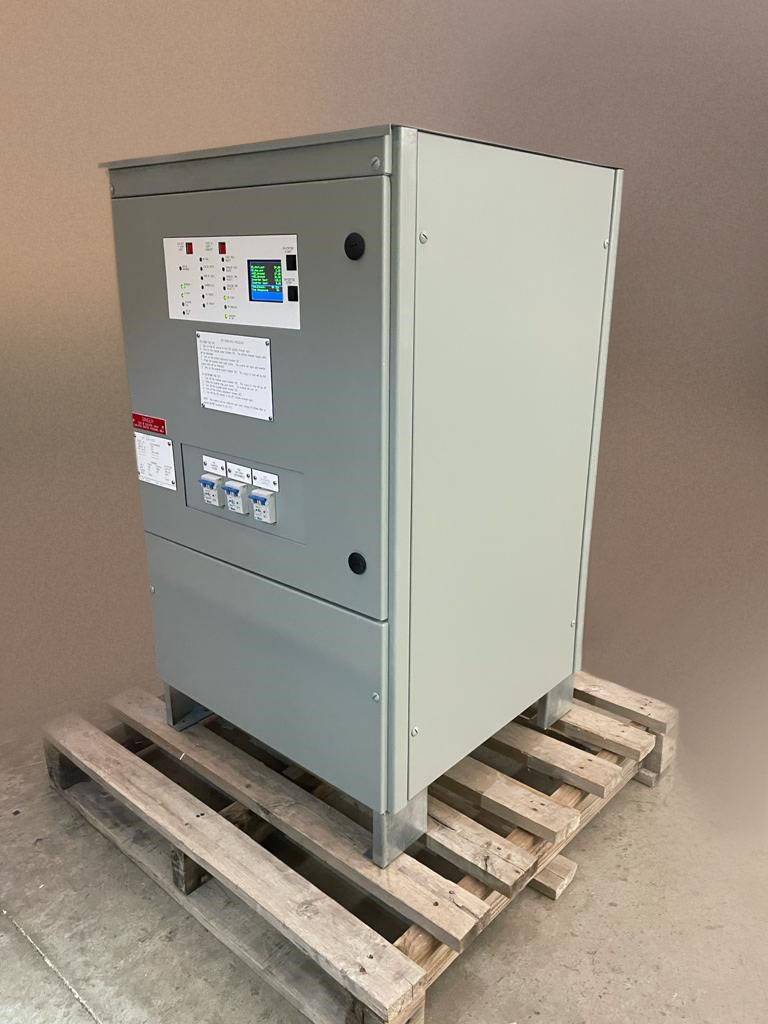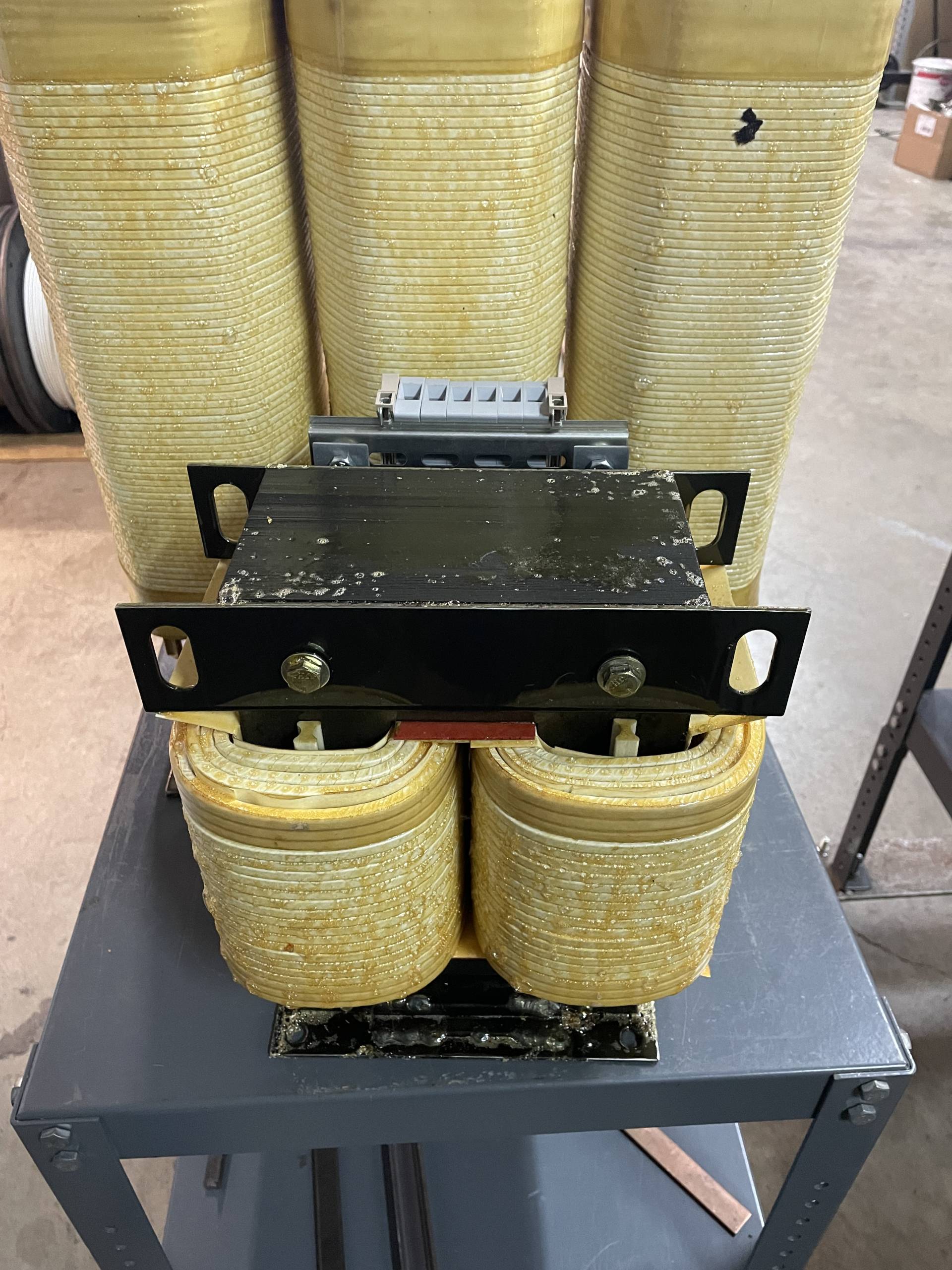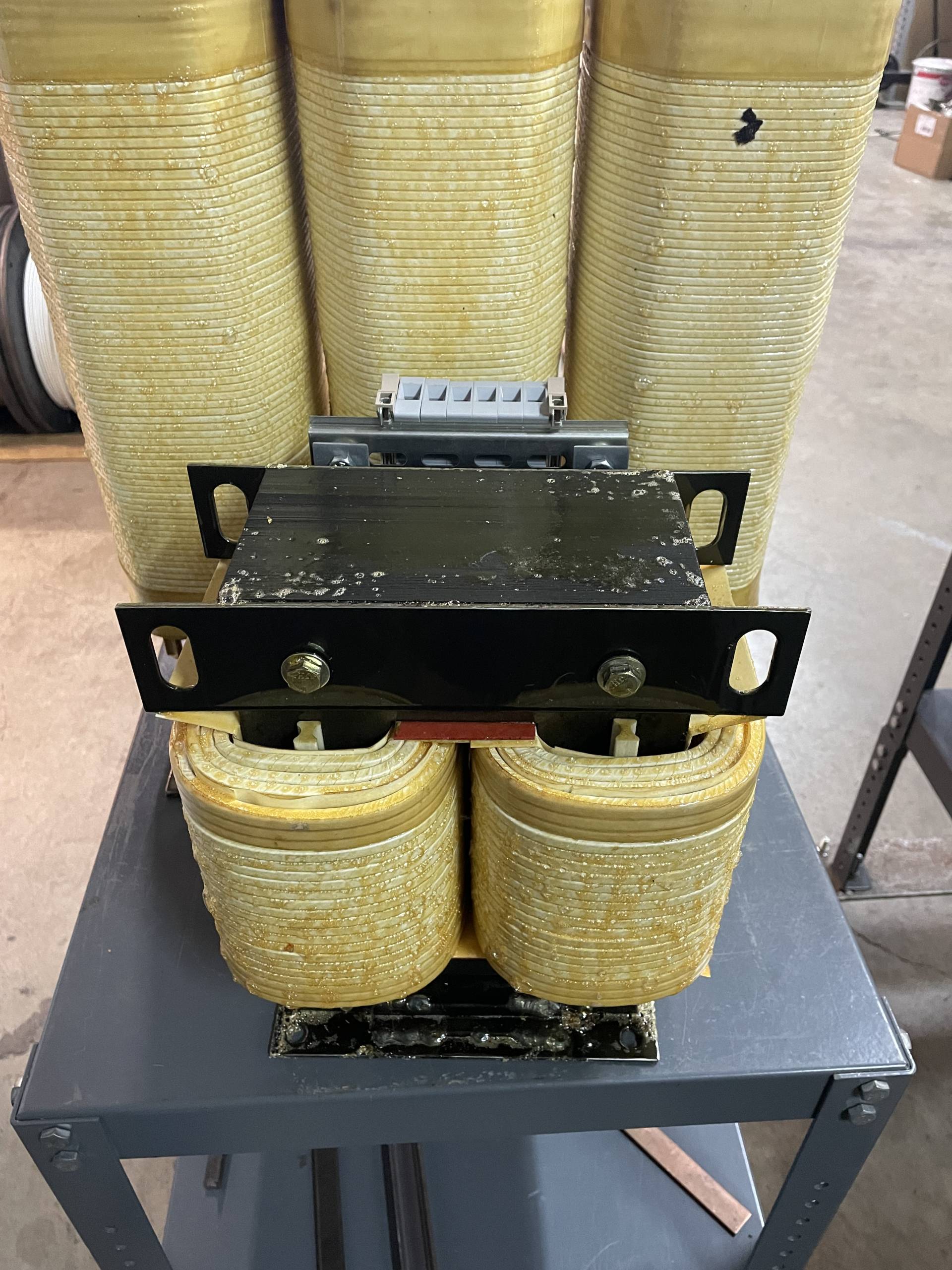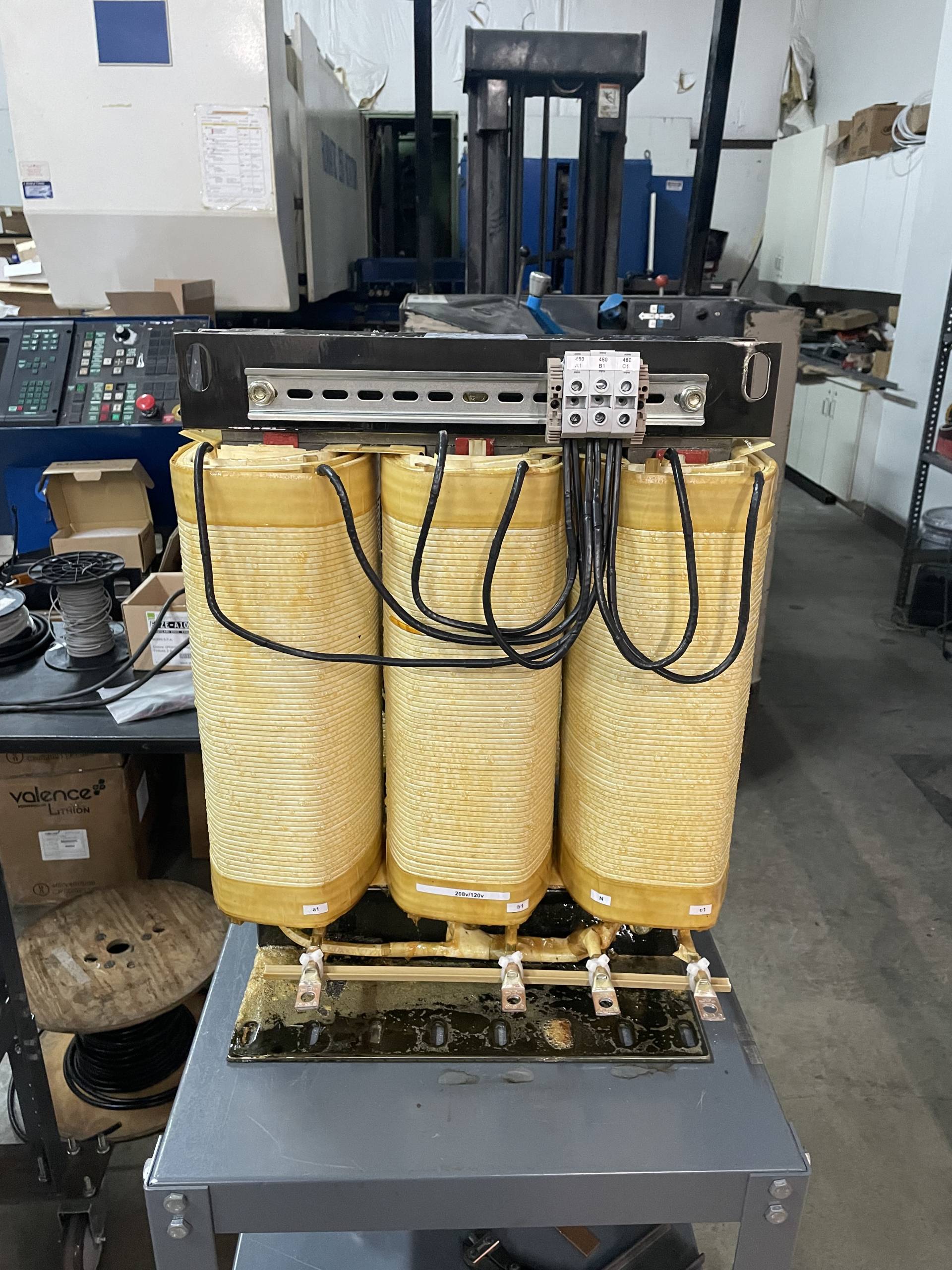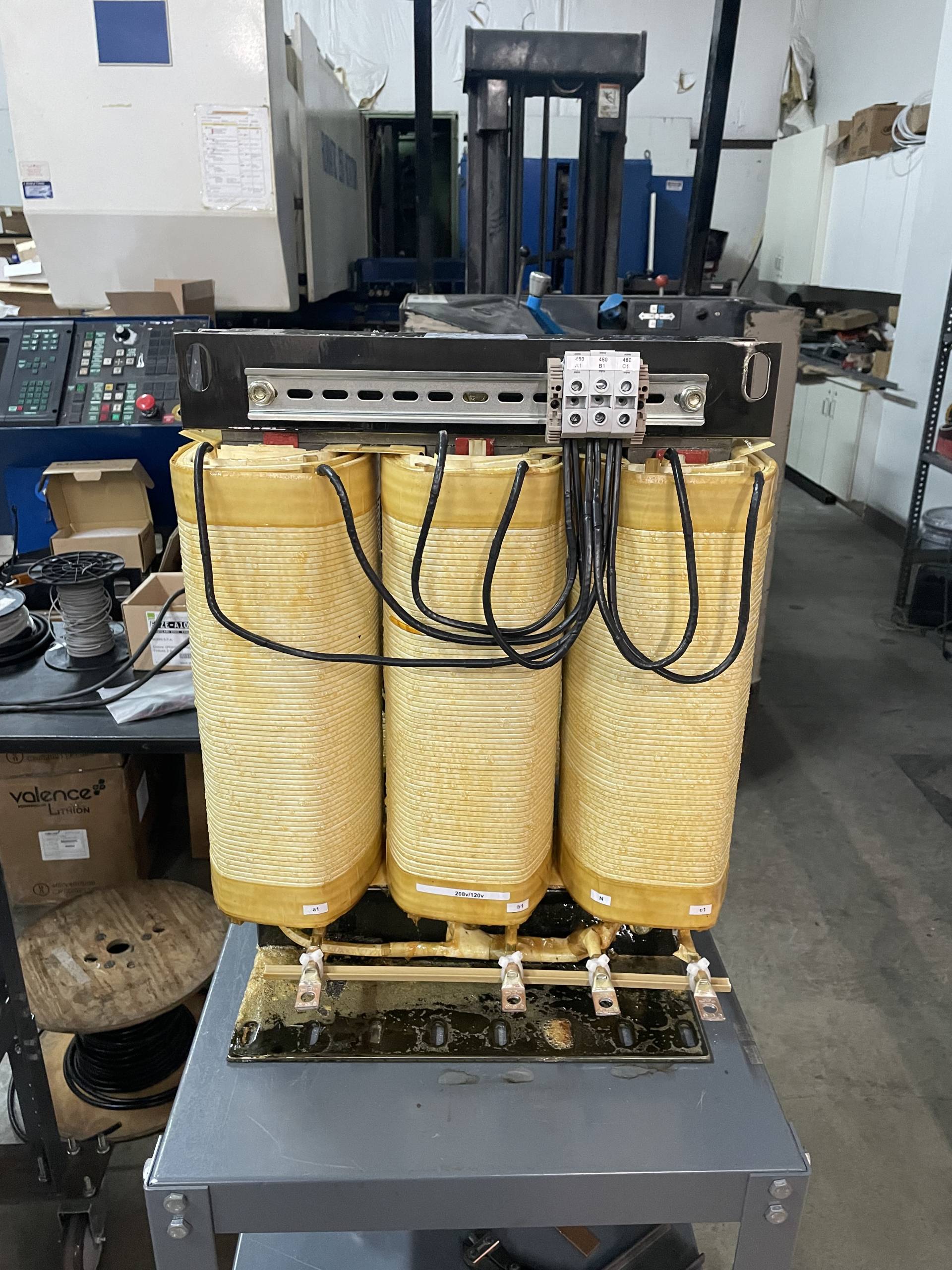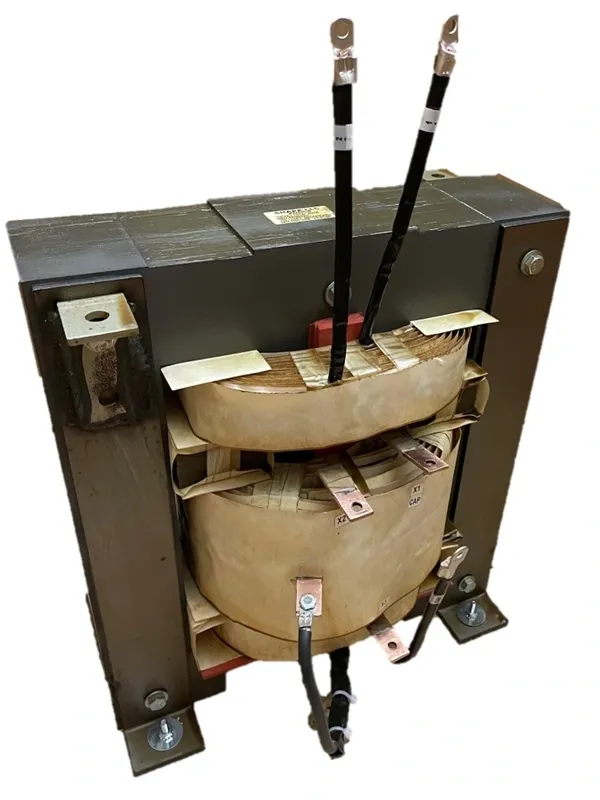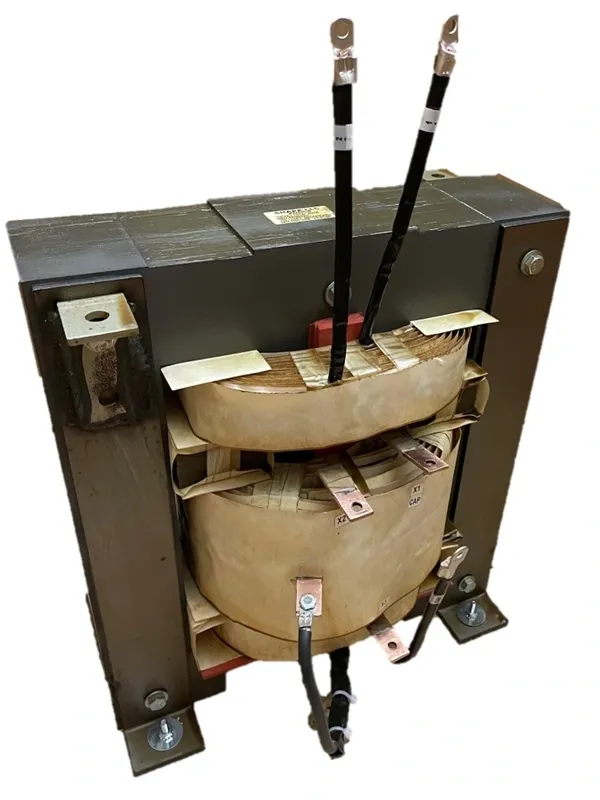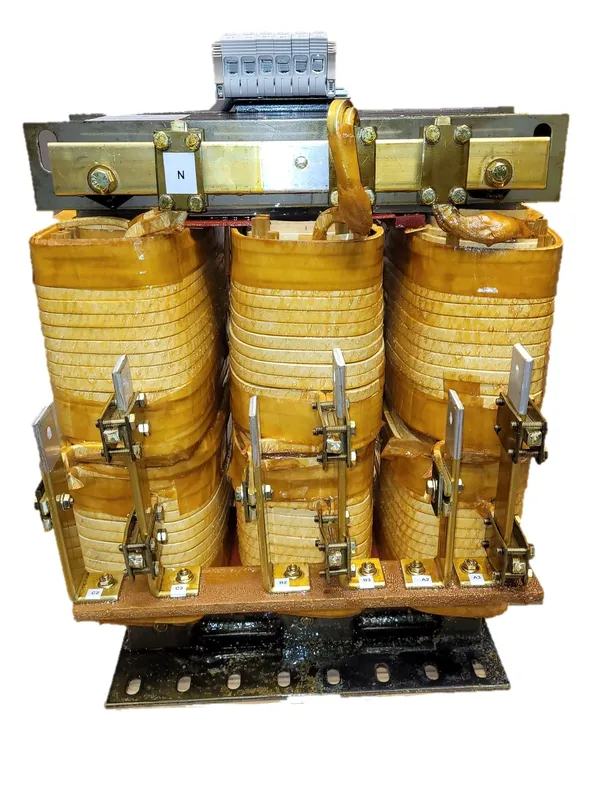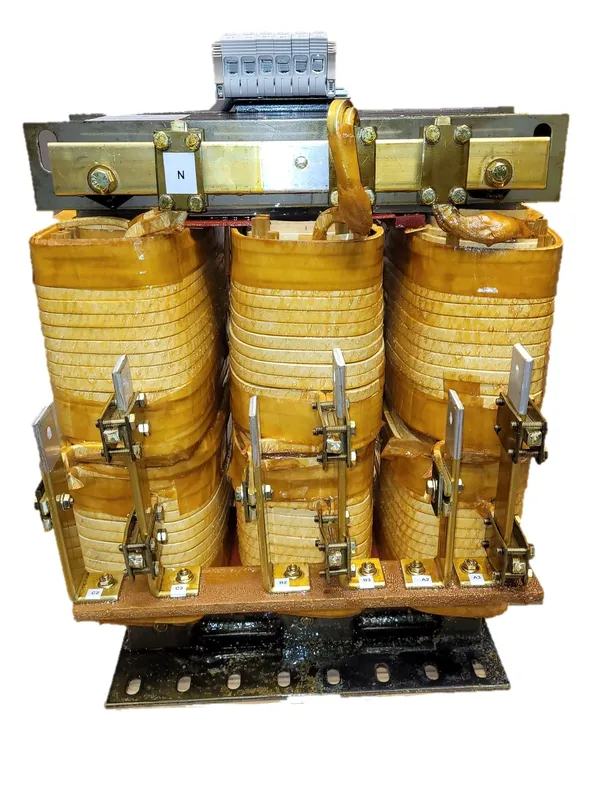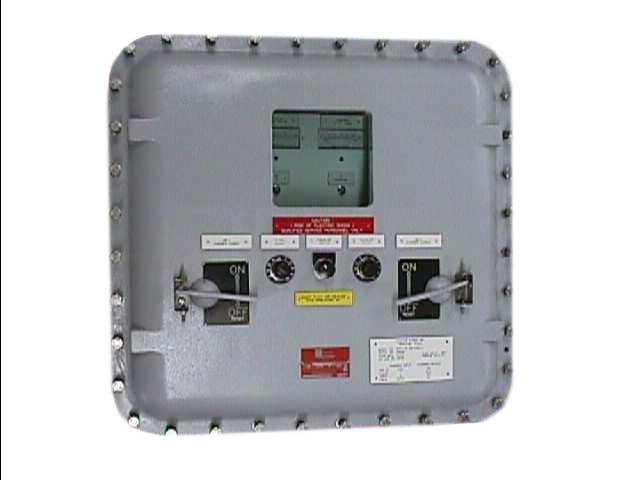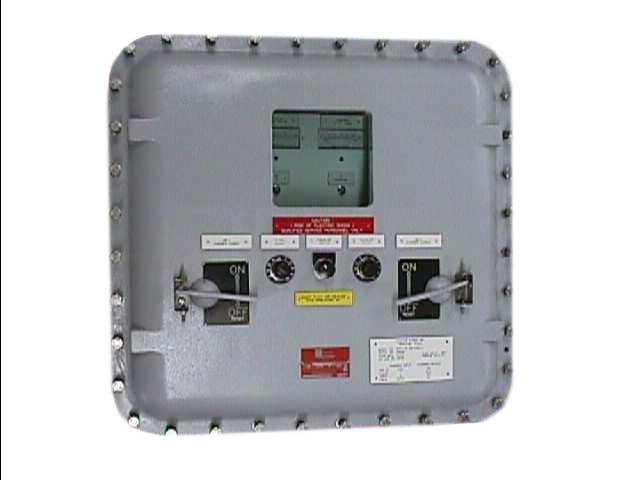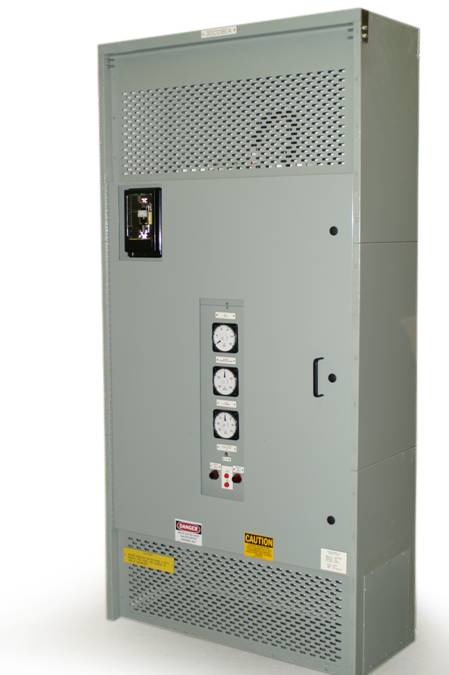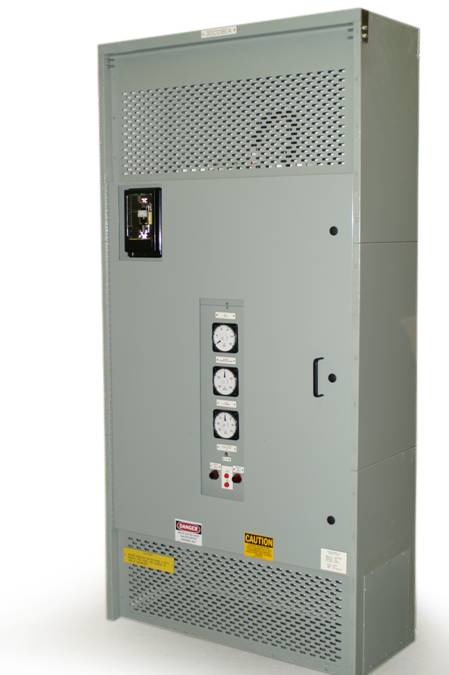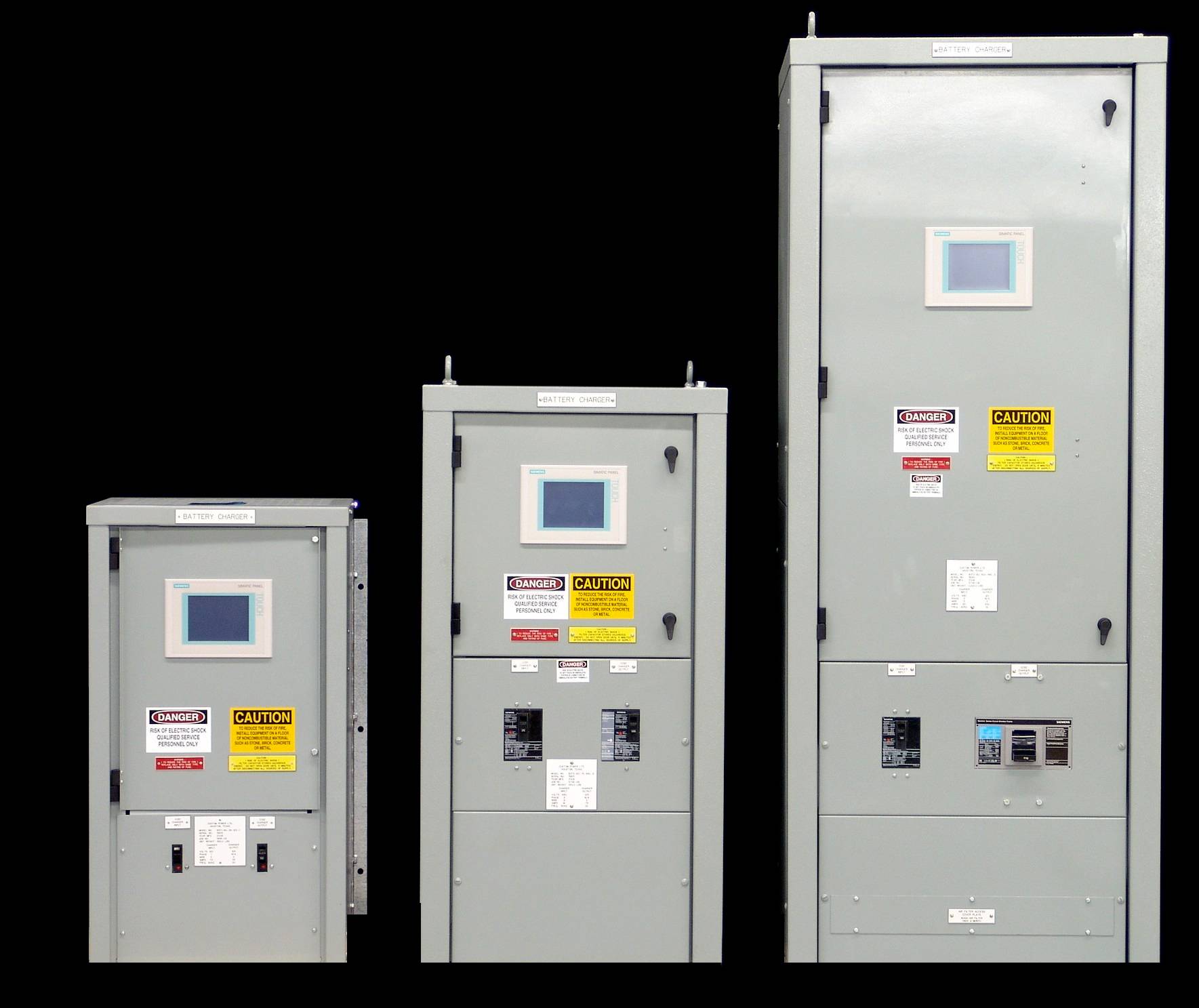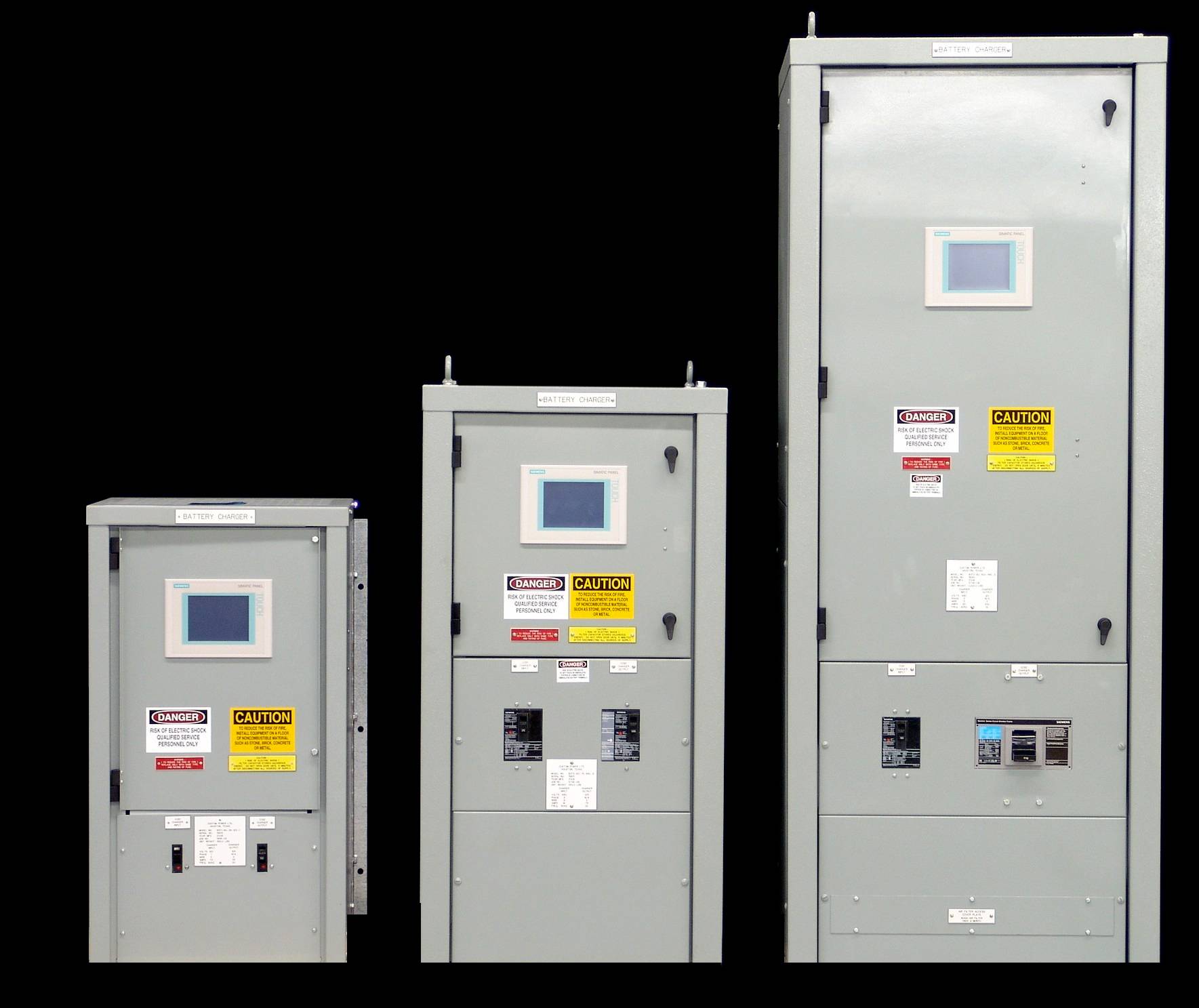 UPS / Inverter and charger
Industrial UPS Systems Recommended Maintenance Schedule
Monthly Replacement
Annual – Inspection / Replacement

Audio Horns

Fans

Fuses

Lamps & LEDs

PC Assemblies

Potentiometers

Pushbuttons

Relays – Alarm (Energized State)

Relays – Low DC Shutdown

Resistors

Temperature Switches

Timers

Toggle switches

Preventative Maintenance
5 / 10 years – Inspection / Replacement

Capacitors – Electrolytic

Capacitors – Oil Filled

Capacitors – Paper

Capacitors – Ceramic

Diodes

Lamp Sockets

Light arrester

Power transistors and IGBTs

Surge Suppressors (MOV's)

SCRS and Thyristors

Transformers / Inductors

Zender Diodes

Power Supply

PLC, Simatic

PLC, Analog Expansion Module

LCD Display

MB Switch

Bridge

Complete Overhaul